What are the conditions for foreigners to apply for a work visa in China?
Since graduating, I have been engaged in the foreign investment consulting industry. They all say that the service industry has always been a winged angel. You must have a strong professionalism to listen and meet the needs of customers. At the same time, you must Information requested by government agencies. What I have been doing in this industry for years is the kind of satisfaction that many customers have become with the strangers to strangers. When they first arrived, I was willing to Use my limited knowledge to guide them on their new journey, and to do their best to live and work in China.
The problem that foreign friends want to live and work in China, the first thing that comes to mind is the work visa. It is not an identity card that is better than an identity card. It is an indispensable part of starting a new life. The importance of a work visa is mainly as follows: 
1. It is your passport to work and live in China for a long time;
2. By applying for a work visa, you can bring your family to China to apply for a residence visa your Family for;
3. the After Visa The Expires, IT CAN BE The Extended in the without Leaving The Country Country, Saving Time and effort;
4. Work Holding A Visa have have CAN A iN AREAS OF COMMUNICAITIONS Credibility, Which IS conducive to Business and Related Work in Conducting China.
Since visas have so many advantages, will the conditions and procedures for their application be cumbersome? Today, let's go to the complex and share the key points of the application.
1. Enterprise documents, to apply for a work visa, must have a receiving Unit, need to provide the relevant license of the unit, such as a business license;
2. The information that individual need to prepare mainly includes:
A. Passport, this is the most basic;
B work certificate, have a qualified work qualification;
C Education certificate
D has no criminal record to prove that there is no bad behavior in the country of origin;
EA health certificate is also required at the time of application.
Once you have the relevant information ready, you can apply to the relevant department. Since our country encourages the introduction of talents, the current process is relatively simple.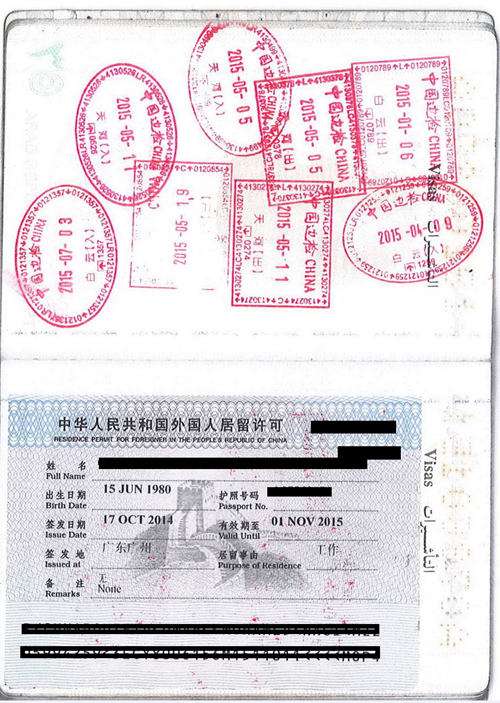 The first time I knew about writing, I felt a little bit of an anticlimax. You first arrived, please let the great gods know how to abuse them. I have not been able to answer questions, I hope that the above small sharing can benefit friends who are interested in visas. Next, we will try to share more information About foreign investment. Friends are also welcome to correct and share.